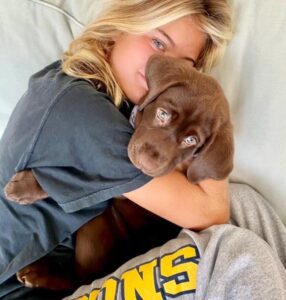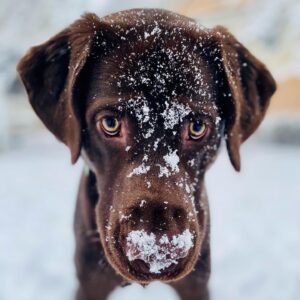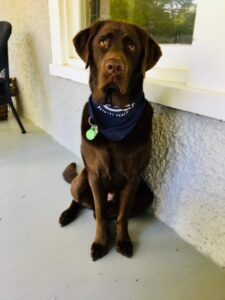 Our family can not recommend Yates Family Labradors highly enough! They raise their pups with extraordinary love, care & attention. Our chocolate pup, now 2 years old, is the most handsome, sweet & loving dog one could ever ask for! He loves the beach & frisbee and is an absolute gem. We can not thank the Yates family enough for bringing him into our lives.  -Soyna Flanagan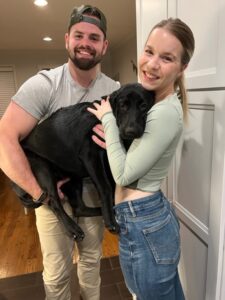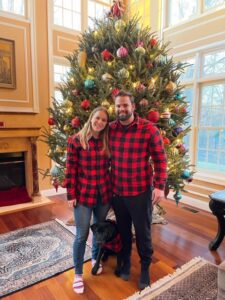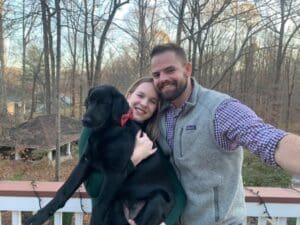 I could not have asked for a more seamless and comfortable experience getting my little girl. This family cares so much about their puppies and the homes they go to and it truly shows. They were there to answer my every question and concern, ensuring I knew this was the right decision for me, and boy was it! My little pup was already well trained, healthy as could be, socialized, and so much more. I will absolutely be getting my next pup from Yates and highly recommend others do the same!! -Hayley Metcalf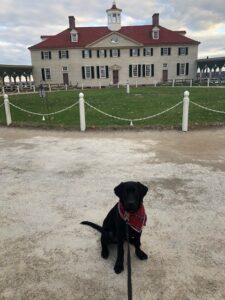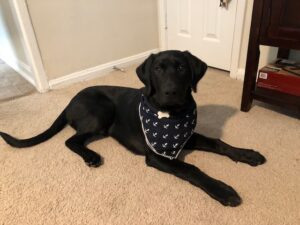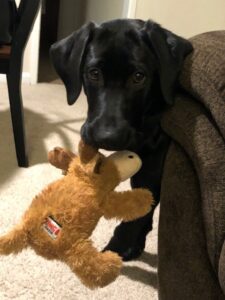 Yates Family Labs has been an AMAZING breeder to work with, and made the most amazing puppy! Mark answered ALL of my questions, and when they say they are there experiences with other breeders and the rescues, so this was such a positive experience for me, and I don't have enough words to explain that. The puppy I got from them is wonderful, VERY smart, and well built on top of that. Their socialization program set me ahead on training as well. Definitely recommend them!  -Steph Wilkens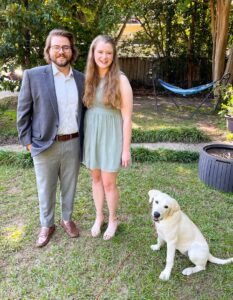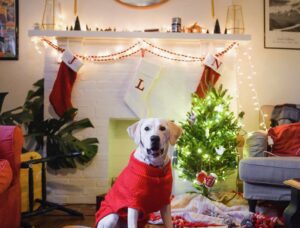 We highly recommend Yates Family Labs! Getting our yellow lab from YFL was an easy process, and Mark was sure to answer all of our questions. Our lab was well socialized and ready to be in her new home upon pickup. We love our Yates Family Lab! -Miles Family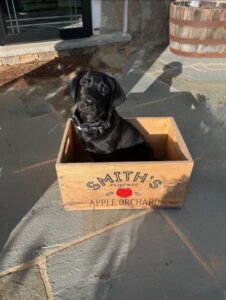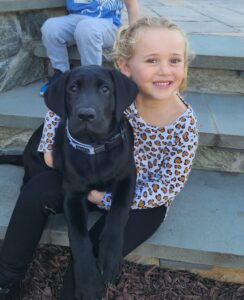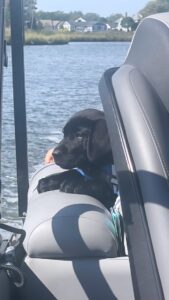 First off, how adorable is my Yates Family Lab?? I have to say, I've had four labs in my lifetime and the experience with Yates has trumped all others. Today we picked up our beautiful puppy. He is not only well socialized, but super calm, and already knows to go to the door to go out and to our mudroom for food and beverage. I am in shock!! Our puppy is perfect and the process was outstanding. We were consistently communicated with, which sets Yates apart from other local breeders. I had contacted a couple breeders in the past who either never responded, despite putting me on a list, or one, who had so much red tape it was worse than getting a security clearance. Yates Family Labradors LLC is the perfect breeder for a variety of people looking to add a special Labrador in their life. Thank you to Yates for our amazing boy, Rigsby! -Ashley Smith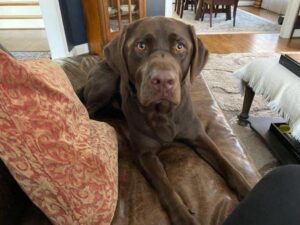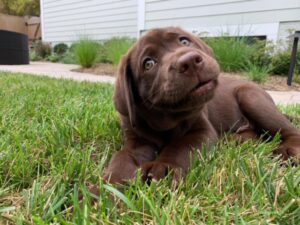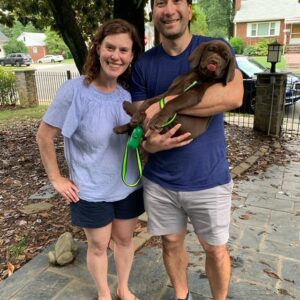 Mochi is by far the favorite family member in our home and we have Yates Family Labradors to thank for that. Mark and family are caring and responsive. They have treated Mochi like their own from the day he was born, even boarding him when we leave town. Their labs have the best temperament, too. Mochi is a quick learner, eager playmate and wonderful with kids. Thank you YFL for the joy you've brought tour lives. -Laura Weitzenhoff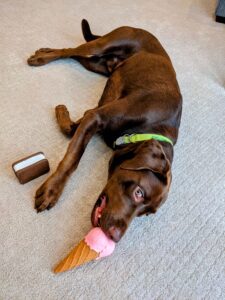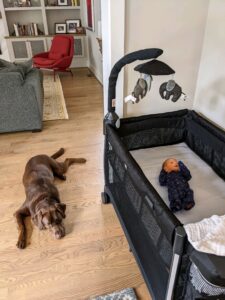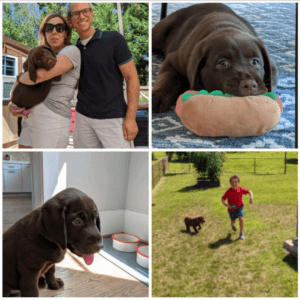 We got our big boy Chewy from YFL in July 2019, and he has been the best addition to our family. He has a great temperament and is so good with people and kids. Mark was so responsive to all our questions when we were looking to add a dog to our family and they provided us with a lot of information once we got Chewy. They are so good with all the dogs and have even watched Chewy a few times when we have been out of town. They are a wonderful family and treat all the dogs with such care. If you are looking to add a lab to your family, I highly recommend you contact YFL! -Erin Weinstein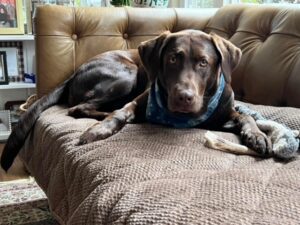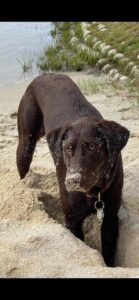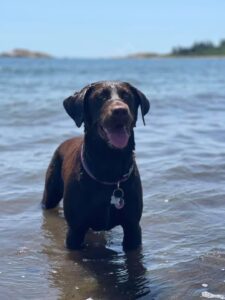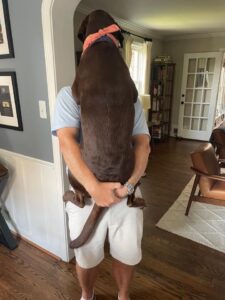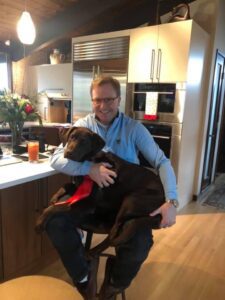 We got our beautiful chocolate girl from these folks (Dam: Quinn / Sire: Rocky), and we couldn't be happier with her. Classic field/American Labradors with great temperaments - she's terrific with people, children, and other dogs. We hope to add another to our family at some point. -Tuck Family
We've purchased 2 puppies from the Yates Family and they've been some of the best dogs we've ever had! Their temperament, confirmation, and personalities are some of the best I've seen. Both pups have been great with kids and our farm life. Our most recent pup was trained by the Yates family and he turned out wonderful! Highly recommend them to anyone looking for a quality Labrador!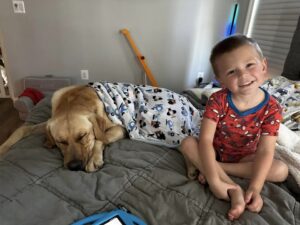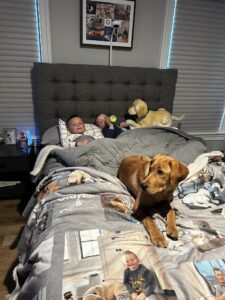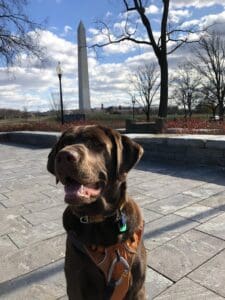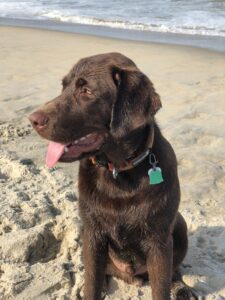 We love our Moose who is a YFL! He's a purebred Chocolate who is a bundle of love and joy. We could not ask for a more family friendly 3rd child and the Yates are an amazing family. Wonderful to work with, loving with all their pups and welcoming when we stop by to visit! HIGHLY RECOMMEND!!
We couldn't be happier with our experience with Yates Family Labs. They're incredibly knowledgeable, care about the dogs and the families they go home with. Our pup is almost a year old now and she's healthy, happy, and well behaved. They helped us out with training, vet recommendations, food recommendations, anything we could ask they helped answer. We will absolutely be getting our next pup with Yates in the future!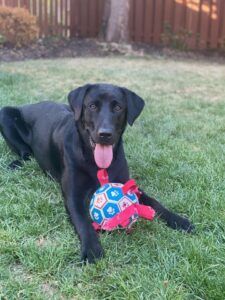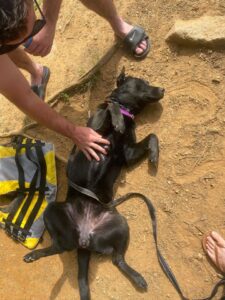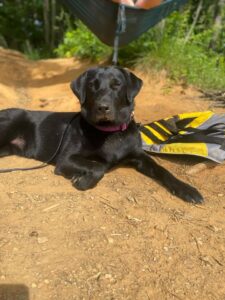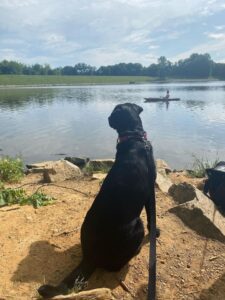 I love my YFL. Brom is the sweetest ball loving boy. He is complemented daily on walks by strangers for being so handsome and well behaved. He's very social and loves exploring new places. Always happy and a great 75lb lap dog. Brom was born March 2021 and is a Quinn pup.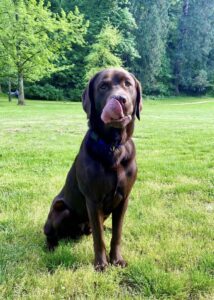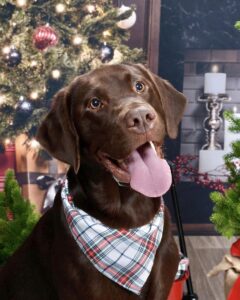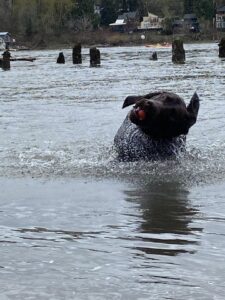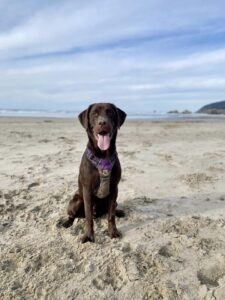 Their care of the dogs they breed is what led us to YFL. Their dogs are a part of their family and every one of them, even the puppies, are cared for exceptionally. They are not just responsible as breeders, but kind and gentle and want the best for all of the dogs. Mark were very easy to work with, easy to communicate with and supportive of the transition and training of our new pup.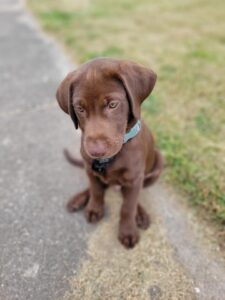 I have two beautiful labs from YFL a black (July 2011) and chocolate (December 2018) and they are amazing!!! I would 100% recommend them to anyone wanting a healthy happy puppy for your family. They have excellent communication!!! Next up is a yellow lab for us
Our YFL pup Brody was Rocky x Quinn's final litter. He is the sweetest and was extremely well socialized before coming home. We never had any concerns introducing him to our children. Despite being nearly 80lb at 9 months, he is still gentle enough to be walked by our small 12 year old twins.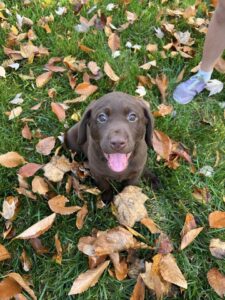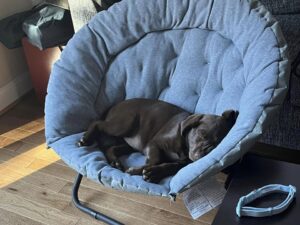 We highly recommend YFL! We picked up our sweet boy Remy in January 2022 and I don't know how we've lived without him. As the pictures show, he is a beautiful brown lab
. He has grown into a HUGE love bug weighing in around 100 lbs (one of his grandparents must have been a pony lol). He has the best temperament and is extremely social. We have a camper and he is great at listening and never leaves our sight which allows him to not be tied up or caged in. We take Remy everywhere: work - sports games - Home Depot - everywhere!! We are even working to get him certified to be a support dog for the elderly. We are planning on getting our next puppy from YFL when Remy just gets a little older. Side note - both Mark Sr and Mark Jr are always quick to lend advise and guidance especially during the early puppy days. months.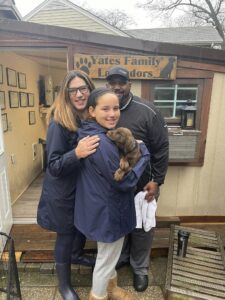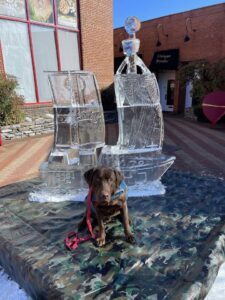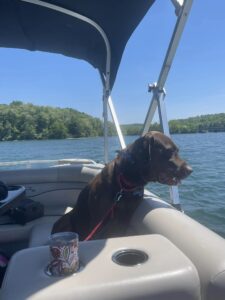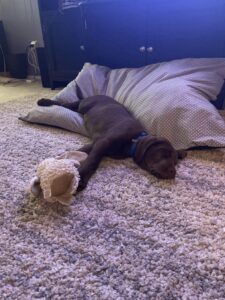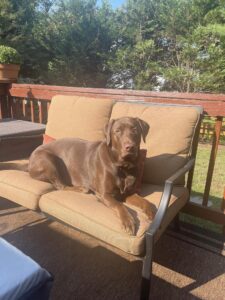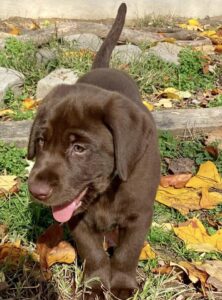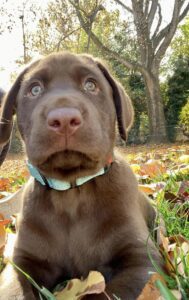 Would highly recommend Yates Family Labradors to anyone looking for a new family pup! The Yates family was super friendly and the process was well organized and everything went smooth. We were home settling in with our adorable pup in no time.